£795.00
Sale: Was £1095 now just £795!

Monitor 12 pH probes. With digital I/O & counting. Expand to measure temperature, pressure, flow, level etc.
751: Multifunction Data Acquisition USB Unit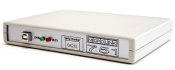 £295.00
Sale: Was £595 now just £295!

For 16 differential analogue inputs, 16 digital inputs/outputs and 8 counters. You can connect eight 751s to one PC. With the addition of suitable Microlink 59x conditioning units, you can also monitor thermocouples, strain gauges, pressure transducers and current. Includes Windmill data acquisition software for logging, charting, output control and direct data transfer to Excel.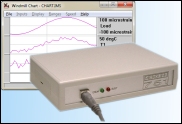 £475.00
Sale: Was £775 now just £475!

Monitor 16 strain gauges, balanced bridges like pressure transducers or voltage signals. Connect 8 units to 1 PC and monitor 128 strain gauges. Readings in microstrain. Zero reference level can be set in Windmill software. Plus digital input & output and counting.