752-RTD: Temperature Measurement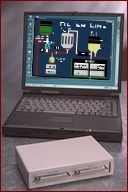 £910.00
The USB unit provides differential inputs to monitor up to 8 RTDs or Pt100 probes, and up to 16 voltage signals. You can connect 8 USB units to 1 PC. The units also provide digital input and output, counting, and voltage or current output.
Microlink 851: Data Acqusition and Control over TCP/IP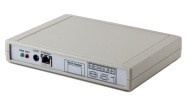 £595.00
Monitor voltage, strain, temperature, pressure, current, etc (extra units might be needed); digital I/O, counting. With Windows software, data transfer to Excel, free technical support for life and a money-back guarantee.
750: Low Cost Measurement & Control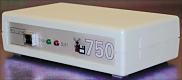 £150.00
16 analogue inputs, 16 digital inputs/outputs, 8 counters and Windmill logging and control software: all for £150. Connect up to 8 units to a PC. Data saved in text files, or passed directly to Excel.