The Windmill data acquisition and control software suite runs under Microsoft Windows 8, 7 64- and 32- bit, Vista, XP and 98. You can download the programs - so there are no shipping costs. If you're not satisfied with your purchase we'll give you your money back. All purchases include free technical support for life.

For almost any instrument communicating over TCP/IP (eg Ethernet and Internet), RS-232, RS-485, RS-422 and Modbus, plus USB devices.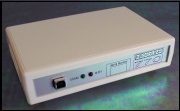 Ease of connection, low cost and good performance are key to our USB product range.

All data acquisition hardware is manufactured on our premises in the UK and certified to ISO 9001 standard. This covers the initial design right through to the free, lifetime, technical support. It comes with Windmill data acquistion software for Windows 7, Vista, XP, 98 and 95. If you're not satisfied with your purchase we'll give you your money back.

Measure temperature, resistance, strain, voltage, current, pH, etc. Plus digital I/O, counting and analogue control.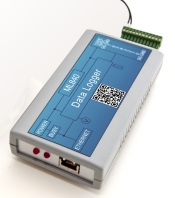 Our newest product range - multi-function data logging and control over Ethernet and Internet.

Ethernet offers a good, low-cost, option for distributed measurement and control. You may add data acquisition devices to existing Ethernet systems: saving installation costs and time. As with all distributed systems, you can place data acquisition hardware close to sensors reducing cabling costs and errors produced by noise. Ethernet uses the TCP/IP protocol so you can access data over the Internet.

Monitor digital sensors, utility meters, machines, digital status and analogue transducers (eg pressure, temperature, force, voltage, current). Count events and frequency, raise alarms and control digital outputs.


Our free newsletter provides articles on data acquisition and control, tips on using spreadsheets for data acquisition and special offers on hardware and software.


" I enjoy receiving the newsletter. It is the most pratical of all the information I receive. The wide variety of uses provides inspiration for solutions to our requirements."
Shane Dunn, Systems Analyst