Windmill + COMIML Serial Driver
£50.00
Sale: Was £145 now just £50!

Collect data from 10 instruments via TCP/IP, RS232, RS485, Modbus, RS422. Save data in text files or send directly to Excel. Includes Logger, Chart and Control applications, and software to troubleshoot COM port communications. For a multitude of devices including laboratory balances, GPS, digital indicators, PICs...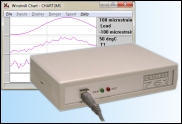 £475.00
Sale: Was £775 now just £475!

Monitor 16 strain gauges, balanced bridges like pressure transducers or voltage signals. Connect 8 units to 1 PC and monitor 128 strain gauges. Readings in microstrain. Zero reference level can be set in Windmill software. Plus digital input & output and counting.

Microlink 840: Versatile Data Logging over Ethernet and Internet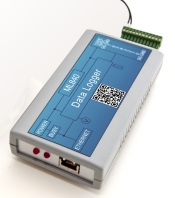 £295.00
The culmination of 30-years of experience designing data acquisition and control systems has resulted in this extremely versatile, compact unit which lets you monitor analogue transducers, digital sensors, utility meters, machines and digital status. It can also raise alarms and control digital outputs.